Thanks to Great God
Offering me a son with autism spectrum who becomes the reason for hope to hundreds of people with disabilities in the UAE and the region and who stimulates my life journey to embrace their rights and needs.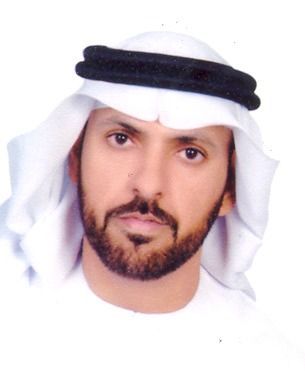 My mission in the field of disability goes back to 1998 by establishing Al Ain Center for the Care and Rehabilitation of People with Disabilities in a modest location in Al Ain city. The center was to provide world class special education, rehabilitation and care services to a group of people with intellectual disabilities and autism. Through loyal efforts of the working staff, the center managed to develop its programs in a systematic and scientific manner that attracted the attention of families who were seeking qualitative education and rehabilitation for their children with special needs.
In order to address increasing numbers of applicants willing to join the center, this was the start to think of establishing a center of excellence to provide comprehensive and integrated services in line with modern international practices and advanced technologies. In meeting the increasing numbers of applicants, a new center was designed and built to accommodate comprehensive rehabilitation services including special education, medical rehabilitation, vocational rehabilitation and full residence of resort level. In addition to its professional academic and rehabilitation interventions, various activities are provided for residential children, including; sport games, swimming, water games, track horses, cycling, animal zoo, heritage corner, theater, music, open garden games, out trips and picnics and many other activities that bring happiness in family style living for children in residence.
After more than a quarter of a century with disability affairs which involved various governmental and community work, my pride for the establishment of a model compound to provide comprehensive rehabilitation for people with disability from UAE and the region. The center was designed and developed along with international standards concerning; constructions, facilities, services, tools and professional staff, to be an addition to the renaissance of the UAE in the field of care and rehabilitation of people with disabilities.

I feel proud that the inauguration of the center coincides with THE YEAR OF ZAYED AL KHAIR to be a distinguished addition to the excellence and leadership of UAE in all fields under the wise leadership of His Highness Sheikh Khalifa Bin Zayed, and the generous support by His Highness Sheikh Mohammed bin Zayed Al Nahyan, Crown Prince, for programs and projects that reflect the spirit of Zayed's giving to his people and nation.

Lastly, I may praise my sincere thanks and appreciations to all who contributed to make this developmental rehabilitation beacon of hope TRUE.
Chairman of Board of Directors- Nasser bin Ali Maktoum Al Sharifi
Establishing a model regional center for rehabilitation and care services for people with disability and to contribute on the formulation of concepts and practices in the field of rehabilitation that conform with social and cultural context of the region.
Our very special message in the center is assuring on the happiness and safety of our students while making sure they live in a family environment that focuses also on their social rights and improves their skills and mental abilities.

Build a specialized organization that provides comprehensive rehabilitation services for people with disabilities.

Developing national skills and experiences in the field of rehabilitation for people with disabilities.

To emphasize on the rights and the services accessibility for all children with disabilities.

Cooperation and coordination with national, regional and international organizations.
Responsibility and commitment.

Awareness and integration.

Equalization of opportunities.

Purposeful partnership and cooperation.
Building up an independent organization to provide comprehensive rehabilitation and care services for all in need through – out the following measures:
Developing rehabilitation center model based on the international standards.

Developing national human force in the field of disability rehabilitation.

Ensuring equal rights and opportunities to all the children in need for special rehabilitation measures.

Cooperation with local and external disability entities in the field of rehabilitation.
We proudly say that the center and since establishment in 1998 has developed over the years special programs, high standard scheme of educational techniques, skilled and qualified staff, medical services and career development workshops training plus to the different activities and events rapidly done in and outside the center. All of this reflected positively on the students successful achievements in many different fields.
The center aims to provide special education, care and rehabilitation services for the following disabled students for both genders from the age (4-18):
Autism disorder

Down Syndrome

Cerebral Palsy

Mental disability
For their Security, Happiness and Rehabilitation
Make your child's life better